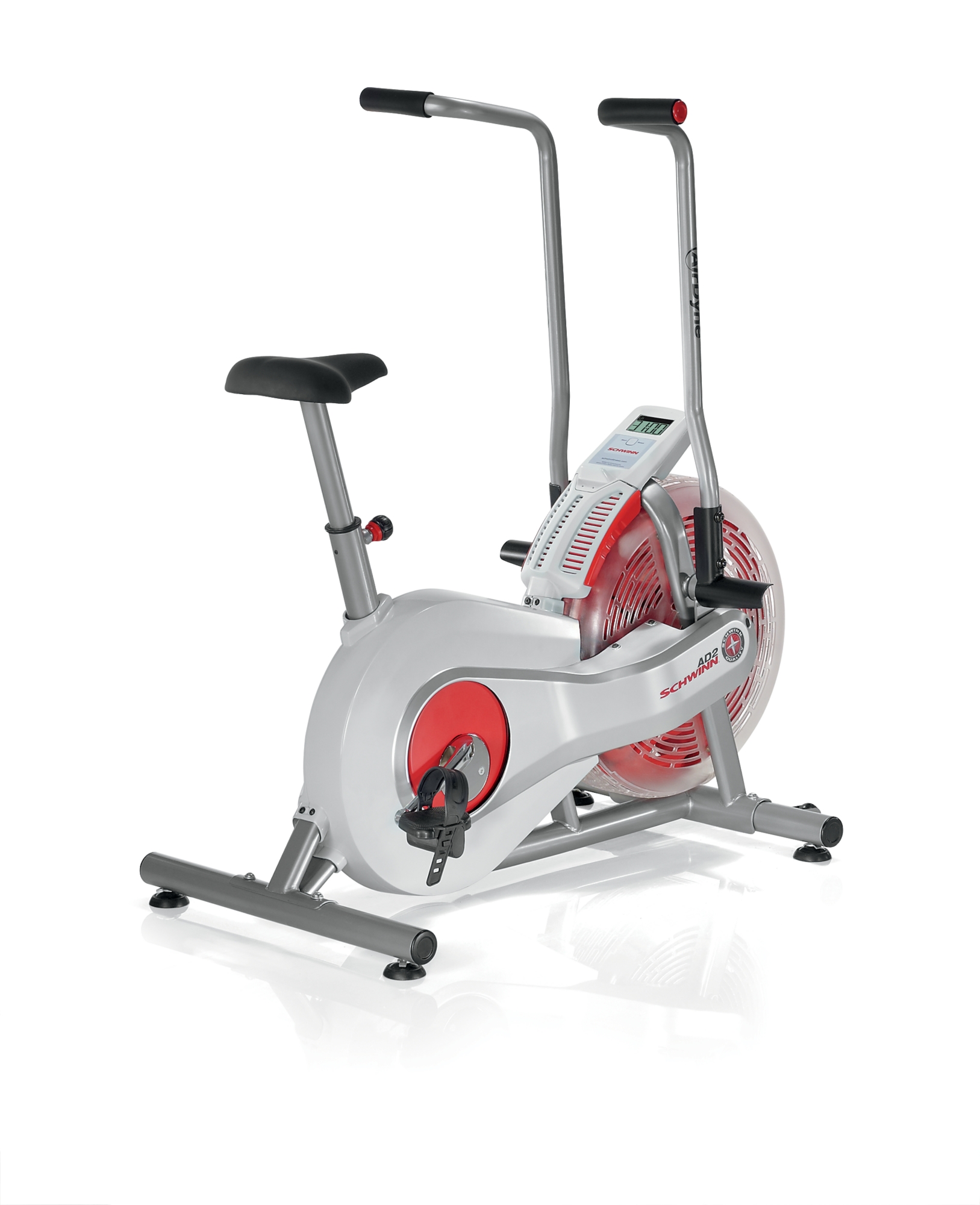 My wife wants to get some exercise. I got her a Schwinn Airdyne because these things involve both upper and lower body, burn serious calories, and are low impact compared to most other equipment (my wife has bad knees and ankles).  Also I know I'll use it too — especially in the winter when it's too cold to ride my actual bike.
I've been using these things since the 90s.  Whenever I'm travelling for work, I hop on the dusty Airdyne found in the corner of every dingy hotel fitness room in North America.  It's always available because most folks look down their noses at old, familiar things.
But people who know their stuff will tell you that Airdynes are no joke.  
Check out these Airdyne workouts I stole from this really cool article.  They are the brainchild of the Michael Blevins of the famous/infamous Gym Jones in Salt Lake City.  This is the gym that made the stars of 300 look like Spartans and Henry Cavill look like a Son of Krypton.
1. The Finisher
Add this to the end of your normal weight-lifting session for increased fat burn and peak power. Aim to finish in the same amount of time each round—don't slow down as you progress.
Time: Approximately 20 minutes.  Plan: Pedal and pump your arms as hard as you can until you burn 20 calories. (Shoot for under a minute.) Rest for 2 minutes. That's 1 round. Do 7 rounds.
2. Airdyne to Hell
After a light lifting or body-weight workout, use this interval scheme to burn serious calories and bolster your cardio.
Time: 12 minutes (less is better).  Plan: Ride until you burn 50 calories (do this as quickly as possible, aiming for 1 calorie per second). Rest for the length of time it took to do so. Repeat, this time burning 40 calories. Continue, burning 30, then 20, then 10, resting as long as the previous period of effort.