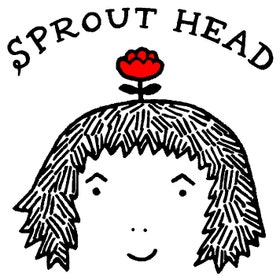 The other day my package came.  A few days earlier I had gotten an email alert that Aijung Kim over at Sprouthead was having a sale, so I went and bought a box of blank-inside note cards.
Backstory: I met Aijung for the the first time years ago at a zinefest where we were both tabling.  She reeled me in.  I'm no longer an active 'zinester but I still attend them and buy stuff — especially if Aijung is there.  There was no Richmond Zinefest this year on account of the pandemic, I needed my Sprouthead fix, and s0 I placed an order.
When my package came, the cards were even more lovely than they appeared in the pictures.  The quality and weight of both cards and envelopes was excellent.  And, to top it all off, she included an elegant little mini-zine, some adorable bookplates, and the tiniest, sweetest handwritten note you ever saw.
Pure magic.  Go get some for yourself!
---
If you liked this post…
There's a good chance you'd love my e-book The Wildwood Workbook: Nature Appreciation and Survival.  Click here to download it in any format.  35 exercises guaranteed to deepen your relationship with nature and get your heart and mind engaged like never before.  120 pages.
Want to study Frontier Rough 'n' Tumble martial arts?  Click here to enroll in the Bobcat Frontier Martial Arts distance learning program for just $19,99/month — all learning materials, testing and certificates included (and a free hat and t-shirt when you sign up too).