In addition to my novels I now have two free non-fiction works available on Smashwords.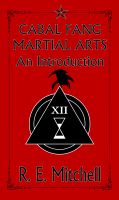 The Cabal Fang Martial Arts Manual is an introduction to the martial art I founded in 2009.  Open the covers of this remarkable manual and step into the spaces between traditional martial arts, combat sports, and historical reconstruction. Get a glimpse of what is at once a modern self defense method, a strenuous fitness regimen, and a spiritual framework drawing upon the Western esoteric tradition. A seamless blend of the ancient and the modern, the physical and the internal, Cabal Fang is at once a child of the middle ages and the martial art of a new millennium. For all fitness and experience levels — but not the faint of heart.  Approx. 22,865 words.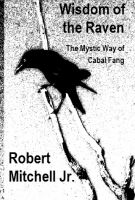 Wisdom of the Raven: The Mystic Way of Cabal Fang is a companion booklet to The Cabal Fang Manual.  A blend of fact and fable, the practical and the esoteric, 'Wisdom of the Raven' instructs the reader in the spiritual underpinnings of Cabal Fang Martial Arts. Learn the basics of the Three Sisters — contemplation, meditation, and prayer — and how they come together to inform the mystic experience.  Approx. 6,563 words.