Last year I wrote a post about the formidable faculties of the cricket frog in which I made the connection between predator-prey behaviors and the birth of meditation and contemplation.  Since that time I've started to make even more connections.  I'm actually beginning to think that religion has its origin in hunting behaviors — the foremost reason being that there seems to be an obvious connection between religious rituals and ideas and appreciation for the sacrifice the animal is making so that we can live.
A house cat is either cruel or not conscious in the way that a human being is conscious.  Felines play with their food while it is still alive.  People — at least those commonly thought to be healthy and well-adjusted —  treat living food animals with decency and respect, butcher them humanely, and make gestures of respect before partaking of them in the form of a meal.  I don't think that's a coincidence.
I've ordered a copy of Matt Rossano's highly regarded book Supernatural Selection: How Religion Evolved and I'm hoping it will more deeply inform my thinking on this topic.  I've read some of his articles online and he seems like a someone who'd be fun to talk to.  Perhaps I can rope him into an interview at some point.  Here are some of Rossano's really interesting pieces:
Did Meditating Make us Human?
The Christian Revolution
Are Infinities More Scientific than God?
But I digress.  As part of my Going Powhatan project I've learned a couple of very interesting things about how Virginia Algonquian adults trained their young boys to hunt.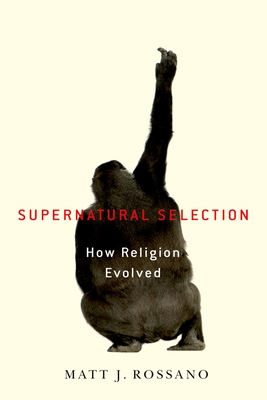 Powhatan matriarchs didn't let their male children eat breakfast unless they were able to hit a moving target with an arrow. According to the sources referenced by Rountree, mom would toss up a chunk of moss and sonny boy had better pierce it or else walk around with a growling belly until the next meal. The specifics are lacking. We have no idea at what age this practice began or ended, how many tries were allowed, and so on.
We might logically assume that it came to an end when the boys were old enough to hunt with their fathers, uncles, older brothers and neighbors. Hunting trips could last for days, and it seems unlikely that a boy could be expected to go without food for several days.  Then again there is the complex, terrifying and virtually incomprehensible manhood ritual known as the huskanow in which boys were, according to some accounts, caged, starved, and exposed for extended periods.  I'm setting that aside for now.  Baby steps as the saying goes.
I'm keeping it simple.  If I "miss" my morning martial arts practice, I don't eat breakfast.
Next Time: Going to the Library
———————-
Project Bibliography
Adkins, Elaine and Ray. Chickahominy Indians – Eastern Division: A Brief Ethnohistory.  Philadelphia: Xlibris, 2007.
Gooley, Tristan. How to Read Nature: Awaken Your Senses to the Outdoors You've Never Noticed. New York: The Experiment, 2017.
Hertz, Eleanor West.  The Chickahominy Indians of Virginia Yesterday and Today. Muskogee: Indian University Press, 1992.
Mitchell, Robert. The Wildwood Workbook: Nature Appreciation and Survival.  Richmond: Lulu Press, 2019.
Rogers, Robert. Journals of Robert Rogers of the Rangers: The Exploits of Rogers & the Rangers from 1755-1761 in the French & Indian War in His Own Words.  Leonaur, 2005.
Rossano, Matt J. "Did Meditating Make us Human?"  In Cambridge Archaeological Journal vol. 17 no. 1 (January 2007)  47–58.
Rountree, Helen C. The Powhatan Indians of Virginia: Their Traditional Culture. Norman: University of Oklahoma Press, 1989.
Siebert, Frank T. "Resurrecting Virginia Algonquian from the Dead: The Reconstituted and Historical Phonology of Powhatan" in Studies in Southeastern Indian Languages. Athens: The University of Georgia Press, 1975.
---
If you liked this post…
There's a good chance you'd love my e-book The Wildwood Workbook: Nature Appreciation and Survival.  Click here to download it in any format.  35 exercises guaranteed to deepen your relationship with nature and get your heart and mind engaged like never before.  120 pages.
Want to study Frontier Rough 'n' Tumble martial arts?  Click here to enroll in the Bobcat Frontier Martial Arts distance learning program for just $19,99/month — all learning materials, testing and certificates included (and a free hat and t-shirt when you sign up too).